We offering a Sunday morning services at 10:00 AM
We worship at 25460 Locust Road in Lanark on Sunday mornings at 10:00 AM.  Off-street parking is available.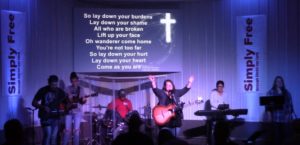 Our Worship Music
We offer a contemporary worship style and services typically last about an hour. Casual dress is welcomed and coffee is available.