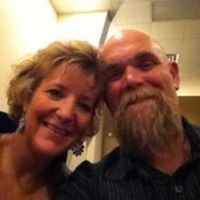 Pastor Glenn Scott – Glenn and his wife Kelly have been married for 25 years and have two daughters, Chelsea and Abby.  Glenn received his calling in 1996 and was ordained in 2005.  The conviction of planting a church has always been dismissed until he and his wife felt they were being disobedient to the Lord and took action to step out in faith.
Simply Free Church is a non-denominational church. We started in the old elementary school gymnasium Lanark, IL  and have now built a building at 25460 Locust Road in Lanark.  Worship is at  10:00 am Sunday mornings.
Simply Free Church believes church should be simple. A place people can go and get filled with the good news of Jesus Christ without all the religion and drama. No show, no fancy drinks, and not condemning. Just ordinary people sharing the joy of our Lord. We feature a mix of worship music, a short message, and the love of Christ. Simple Church.
Our purpose is to reach as many people with the good news of Jesus Christ as possible. We accomplish this through: Relevant and challenging messages – Heartfelt praise and worship – A commitment to prayer and fellowship – A genuine hunger for God's word – A sincere desire to exalt Christ – A willingness to be led by the Holy Spirit – A passion to disciple – Love for all humanity.
Simply Kids (preschool thru 8th grade) meet during adult service. 🙂